NASA's Galileo spacecraft was built by JPL and launched by the Atlantis space shuttle (STS-34) in October 1989 with a mission to explore Jupiter and its moons.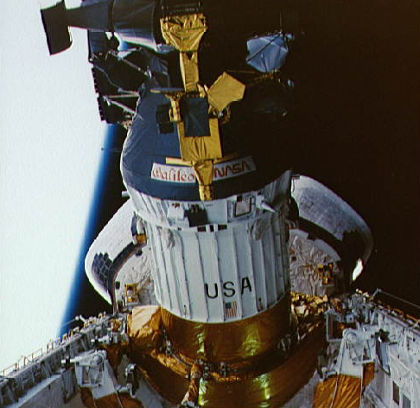 Here the Galileo spacecraft, mounted on the inertial upper stage (IUS) rises above the airborne support equipment (ASE) as it is brought into position by Atlantis' Orbiter Vehicle's payload bay.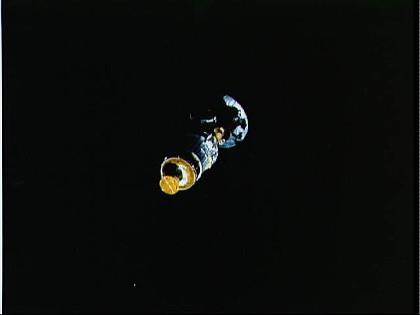 Galileo drifts into the blackness of space after being deployed from Atlantis' payload bay.